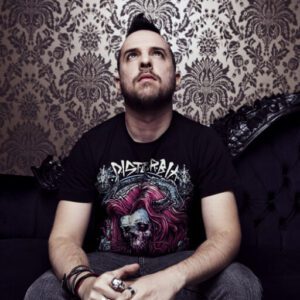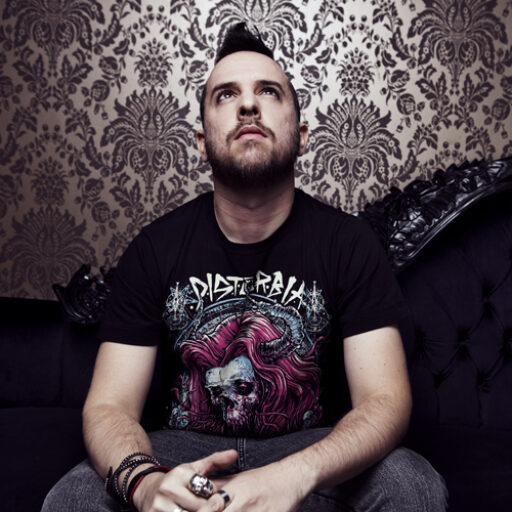 Hello my dear friends.
I am Johnny Icon, lead singer, songwriter, and producer for Lannon, Icon & The Black Roses, Digital Ghost and Ace of Hearts. I was born and raised in Lisbon, Portugal. What you might not know about me is that I started playing guitar when I was about 10 and took it pretty seriously. I was 10 following the steps of a classmate who the girls seemed to love. I guess I wanted the attention but very soon I realised that I had found my true passion and started writing songs straight away. I frequented a couple of music schools. At some point, I wanted to be a guitar hero but deep down inside I guess I always wanted to be a singer.
When I turned 15 I joined a doom metal band called Delightful Solitude. As I was so young and, had very strong ideas, the band decided to offload me just before they recorded their demo, which had a couple of sections written by me. It didn't take me long to get kicked out. Apparently, I had a terrible temper at the time and kept insisting we were not ready to record. In hindsight, there is never a bad time to start recording and I was probably wrong. Nevertheless, I learned a lot!
After this period I was in a number of bands without taking any of them seriously enough to do any real work. I suppose I didn't know how to at the time. It was not until I got to the age of 19 when I started Blue Obsession, that I decided to start both writing songs and singing. We could not find the right type of voice for the band which led to me singing in the rehearsals. I was pretty bad, I mean tone-deaf type of bad. My father used to describe my singing as the sound of a cow in distress. However with the help of some good friends (David, our drummer back then) and persistence I never gave up.
Blue Obsession eventually became Icon and after a lot of members came in and out we recorded and released our debut album in 2004. The band split shortly after. In 2007 I moved to London as I needed a change and it was during this period that I got in touch with Ace of Hearts. I was asked to record some vocals on some of their demos which eventually lead to the "Monster" album. In the meantime Icon's former members decided to get back together and in 2013 we released our latest album "Thorns".
Around that time, Lucien had shared several demos with me which we decided to take forward as a side project. That is how Lannon and the debut record "Guide Me Through The Dark" came to life. I personally found it incredibly fulfilling to approach singing in a rawer way, leveraging my Portuguese folk music roots to create something much darker than Icon.
In the meantime, I had started to venture into synth-pop with Digital Ghost, with my beloved David Morgan doing the heavy lifting on vocals. David has sung in all my work since Icon's "Thorns" (yes he has the angel's voice you hear all over wings of a dreamer's chorus). We created an EP called Supernova which is available on Youtube, yet never officially released. It wasn't until 2018 that we released Mirror Infinite with me back to share vocal duties with David.
2020 was an interesting year. I released two records: Lannon's Heaven's Gate (my and Lucien's best work so far) and Digital Ghost's Deepest Love Alchemy EP. I have also decided to let go of the album format, which whilst is incredibly fulfilling, keeps me away from my audience for way too long! More on 2020 here:
I will keep updating this page as I work on new stuff so stay tuned and watch this space!
Below you can listen to an interview specifically about my work with Lannon back in 2016
17